Boston Concrete Tools For Decorative Concrete Contractors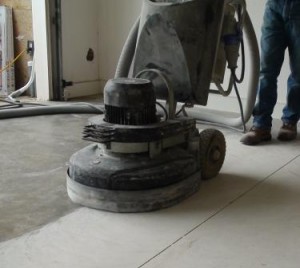 The product is only as good as the concrete tools used during application.We offer an extensive line of concrete tools for contractors to purchase.We have the right products for the  job from  spiked shoes and sprayers  to squeegee and trowels. The proper concrete tools are required to ensure the proper look and feel of the product and we can perfectly match products and applications with the right concrete tools for the job.
Proper concrete tool selection depends largely on the desired application.Provided here is a small sampling of just some of the products we offer.
Concrete Tools  for Decorative and Functional Floor Coatings
Our catalog offers many Concrete Tools not listed here.
Frames:
• 24" CAM Gauge Rake Frame
• 36" CAM Gauge Rake Frame
• 10" CAM Hand-Held Frame
• 18" Heavy-Duty Aluminum Roller Frame
Roller Covers:
• 9" Pro-Grade Roller Cover (1/4" nap)
• 18" Pro-Grade Roller Cover (1/4" nap)
• 18" Phenolic Roller Cover (1/4" nap End Caps included)
• 18" Pro-Grade Roller Cover (3/8" nap)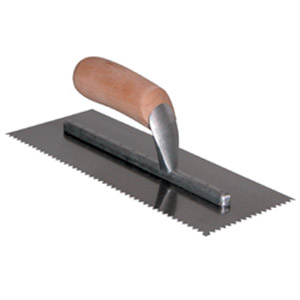 Self leveling epoxy, polyurethane, sealers:
• 24" Red Rubber No Notch Squeegee Blade
• 3" X 16" Epoxy Mortar Trowel
• 4" Cove Trowel with 1" Radius
• 3/8" (Socket End Caps (Box 24 Polypropylene End Caps)
• 24" Application Squeegee Frame with 66" Handle
• 36" Wire Gauge Rake
Mixers
• 1-2 Gallon Jiffy Mixer
• 2/5 Gallon Jiffy Mixer
• 15 Gallon Mixing Barrel
• High Viscosity Mixing Paddle
Miscellaneous Tools
• Flex-Bed Spiked Shoes ( available in three sizes)
• 3.5 Gal. Sprayer (for dyes)
• 2.0 Gal. Sprayer (for dyes)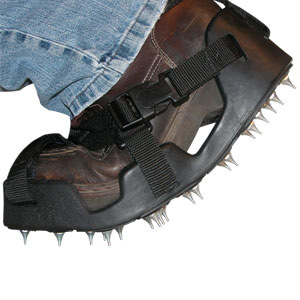 As with the products listed here our entire catalog of concrete tools can be shipped quickly depending on the equipment.With your information our nationwide network of concrete tools professionals  can get you the proper tool for the job.
The concrete floor professionals we work with often contact us when they have slightly used equipment they are selling.We work together to make sure you get the most out of your concrete tools and products.
Shotblasters, mixers, and grinders are just some of the tools found in our extensive concrete tools catalog.
Contact us at
(617) 622-5200
398 Columbus Avenue, Boston, Massachusetts
Archives

Local Areas and Places We Serve:

Boston, Cambridge, Brookline, Somerville, Quincy, Chelsea, Newton, Everett, Revere, Waltham, Medford, Melrose, MA. and the surrounding areas.