Concrete Floor Sealers – Boston Area
Epoxy Coatings and Concrete Floor Sealers
 Distributing a full line of epoxy and concrete floor sealers for most existing concrete surfaces including  micro toppings and overlays. This product line includes water and solvent based epoxies with water and acrylic sealers.
Perdure U45 is one of our two-component non-yellowing water-based concrete floor sealers. Environmentally friendly this polyurethane concrete sealer is  unlike most solvent-based urethane. Offering environmental qualities without sacrificing performance.Perfect for hospitals, pharmaceutical facilities along with various floors and stained concrete, Perdure U45 resists stains and chemicals. It comes with a matte finish and marring free surface.
Recommended  uses for Perdure U45 concrete sealers:
• Applies easily to walls and flooring
• Indoor and outdoor capabilities
• Engineered with scratch resistant properties
In the duel component family is Perdure U46.A water-based polyurethane concrete sealer   contains many of the same qualities as  Perdure U45. While designed for increased pedestrian traffic it keeps its gloss finish and retains its color.
 The Perdure U46 Concrete sealer advantage
• Quick drying
• Virtually odor and VOC free
• Scratch resistant properties
• Bonds easily to surfaces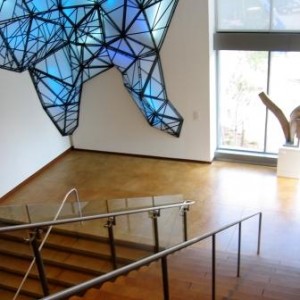 A water-based epoxy  Perdure E32 concrete floor sealers penetrate through concrete surfaces. This specially formulated flooring primer provides excellent adhesion and bonding strength. Using Perdure E32 concrete sealer as a primer it can be applied in layers and has no issues being applied to older or newer surfaces.
Perdure E32 concrete sealers advantages:
• Easy maintenance
• Minimal  odor while applying
• Can be applied to green concrete
Our 100 percent solid epoxy sealer Perdure E12 concrete sealer is specially formulated to bring clarity to water-white appearances. This glaze has an abrasion and wear resistant finish and is stronger than normal finishes. Perdure E12 concrete sealer  is perfectly suited for polymer concrete overlays.
 Perdure E12 concrete floor sealers are engineered to
• Emits low odor during application
• Exceeds USDA requirements
• Unaffected by UV exposure
• Retains clarity with color-safe properties
Engineered for easy maintenance Perdure A03 concrete sealer also provides an abrasion resistant coating.Designed for indoor and outdoor applications,this clear acrylic coating prevents wear and tear caused by dust, stains and exposure.
The ability of Perdure A03 concrete sealer to be applied to multiple surfaces makes it ideal for a variety of applications. engineered to easily adhere easily to also retains all of its durability properties.
  Perdure concrete floor sealers features:
• Drys quickly
• Unaffected by heat and pressures
• Retains color and clarity
Contact Us – (617) 622-5200
398 Columbus Avenue Boston MA 02116
Archives

Local Areas and Places We Serve:

Boston, Cambridge, Brookline, Somerville, Quincy, Chelsea, Newton, Everett, Revere, Waltham, Medford, Melrose, MA. and the surrounding areas.